Techniques and Services
Your individual needs are unique to you and require different solutions than another individual's problems. To serve you better, we offer a variety of methods that can be used to help improve your condition, so you can feel great and live a more active life. Our range of services will be customized to suit your needs!
Chiropractic Care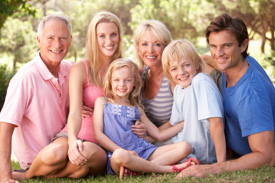 Your body has amazing natural power to heal. To allow these natural abilities to occur, we need to make sure there's no interference affecting your body. An interference in our spinal cord's alignment is called a subluxation. A subluxation occurs when stress causes the bones of the spine to lose their normal position, allowing interference to occur within your nervous system, thus causing your body to lose its natural ability to heal and function.
Through specific, effective chiropractic adjustments, these interferences can be removed so that your body can enjoy its full healing potential.
Massage Therapy
Buzek Chiropractic Clinic utilizes massage therapy to relax muscles and help with the patient's recovery process. Massage therapy is an integral part of our office practice and is recommended for a majority of our patients. Registered massage therapy is covered by most major medical plans. read more»
Ion Cleanse Detoxifying Foot Spa
Ionic Foot Detoxification removes dangerous toxins from the body so they do not create illness and disease.
This unique way to detox the body is rapidly gaining both popularity and effectiveness. We are bombarded daily with toxins from the air we breathe, the food we eat and the chemicals we are exposed to. It is not enough to eat well and take supplements anymore because we are being exposed so often. The Lenson Ion Cleanse Detoxifying Foot Spa is a way to remove those dangerous toxins from the body so they do not create illness and disease. By placing your feet (or hands) in a warm water bath the ionic system creates an energy field where through the body's thousands of pores can draw out toxins and impurities from all parts of the body. Easier and less harsh than cleanse drinks or pills, this system works to enhance the whole body's detoxifying ability. The results show up in the water right before your eyes! read more»
Custom Foot Orthotics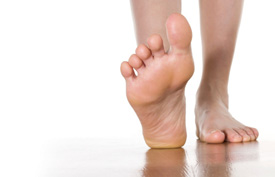 A digital foot scan helps us detect imbalances which may need correction.
The joints and muscles of the human body function most efficiently when they are in balance. The body is a biomechanical chain where an abnormal movement can alter the rest of the body function.
During standing and walking our body is subjected to natural forces that can inflict mechanical stress. For example, if you stand for your job more than five hours per day you have excessive stress on your joints including your hips, knees and back. When a foot imbalance is present the negative impact on your joints is magnified.
A digital foot scan can help us to see if you have these imbalances which may need correction. It can also answer questions about unexplained knee, hip or chronic back pain. A full report is included with this no charge scan! read more»
Nutritional Supplements
Buzek Chiropractic Clinic carries a full line of essential supplements for everything from daily maintenance care to specialty needs. There are a diverse range of prices and selection for all ages! Feel free to stop by to see how you can enhance your health today.
We provide specific recommendations on nutritional supplements and healthy food choices to tailor our patients' needs and to assist them in returning to optimal health. Dr. Buzek can provide a focused plan to suit your individual needs.
Functional Integrated Acupuncture
The FIA approach integrates a variety of dry needling techniques during a single session. Unlike acupuncture which traditionally selects points along meridians, dry needling targets anatomical structures that are the underlying cause of musculoskeletal conditions. The benefits are decreased pain, decreased muscle tension, improved function and increased blood flow to the area which cause a healing response.
read more about Functional Integrated Acupuncture »
Schedule your time to start enjoying a better quality of life through safe and effective natural solutions! (519) 322-4859
---
Buzek Chiropractic Clinic | (519) 322-4859